A key event on the international design scene, The Stockholm Furniture Fair 2019 showcased new trends for the upcoming year such as Natural Timber, Coloured Frames and Radiused Forms which were incorporated into the design of not only the products, but the display stands also.  
The Guests of Honour were awarding-winning Chinese design and architecture office Neri&Hu who presented a key lecture on their ethos of "Total Design". Their outstanding display "The Unfolding Village" highlighted both the company's passion for China's rural and urban heritage and their desire to contribute to society through architecture and design.
One would expect to see natural timber at a design fair based in Stockholm and within Scandinavian design, but what came as a surprise was just how prominent it was throughout the exhibits. The Norwegian design studio Anderssen & Voll also used pine in their design for a structure reminiscent of Scandinavian atriums, with a nod towards Japanese aesthetics, which encircled the intimate courtyard of The Design Bar; a restaurant come exhibition space.
The use of a more natural finish within furniture design, that paired back nod to a Biophilic approach, was a notable trend. At Nova we believe strongly in using natural products within design, our ever-popular Malmo Lounge Chair is an example of paired back design using natural materials. Using Solid Ashwood with a choice of bleach, black or light grey stained finish and a plywood shell in either Ash, veneered ply or upholstered in a range of fabrics; it is the perfect chair for any lounge environment.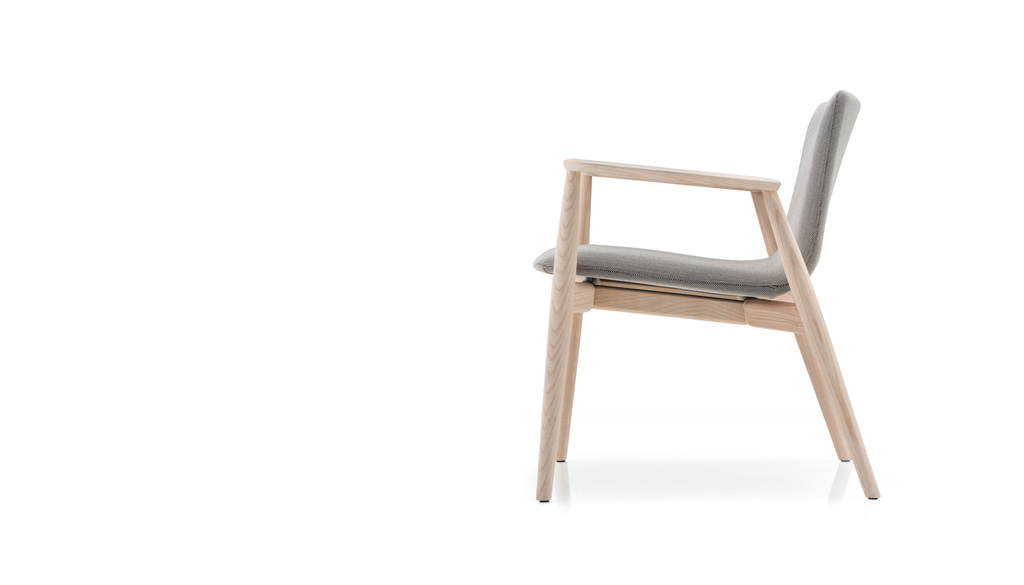 Other examples that fit this design trend are the W Chair with a stained or lacquered beech frame and the Merano armchair a contemporary style lounge chair with a bent wood back and seat sections and a solid wooden frame.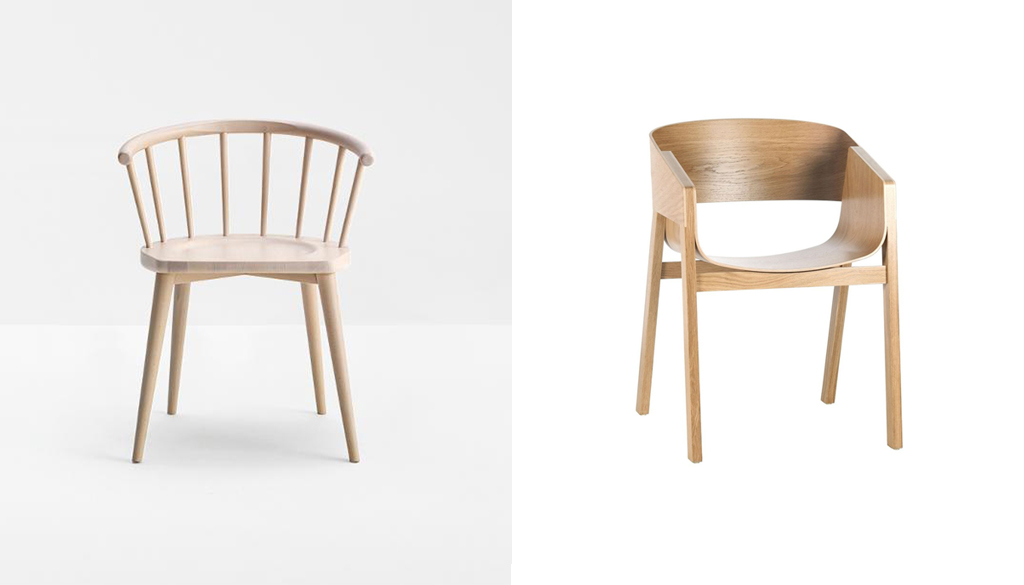 The use of natural timber provided a textural backdrop to the autumnal colours used heavily throughout the Stockholm Fair. Although Pantone declared living coral as the colour of the year 2019, this was a minor element of the whole colour spectrum, with red, deep burgundy, browns and burnt oranges and ochre used in many of the displays, especially on the frames of products. Coloured frames are a popular choice; here at Nova we provide a selection of products that fit this design. The Ara chair is a versatile choice due to its ability to be used both indoors and outdoors, with a polypropylene moulded shell reinforced with glass fibres, available with or without arms, in a striking red colour.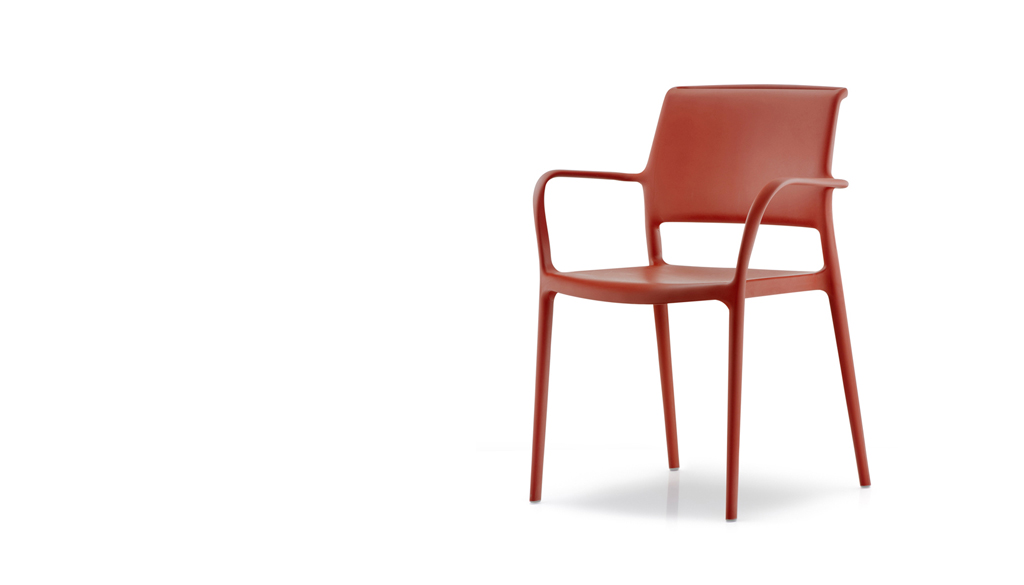 The Koi-Booki chair which is 100% recyclable with its injected polypropylene shell and the Nolita chair designed specifically for outdoor use with its steel wire frame and powdered coated finish also incorporate coloured frames into their design.
Another trend to emerge from the Stockholm Design Fair was the use of radiused form; a circular and semi-circular corner, on both the products and exhibition stands. This often created a softened look to the overall product and was featured on the legs of chair and tables. At Nova we stock a vast array of products that feature the use of radius within its design. Our Croissant Dining Table has a circular top, finished with legs that feature this semi-circular finish to the edges, a "lolly-pop stick" element that adds an overall softer form to the piece. The Croissant range features a crosspiece which distinguishes all the seating as well as the tables, available in either three or four legs with finishes in oak veneer, laminated black or white.
The Croissant Sofa utilises the "lolly-pop stick" leg with softer edges on the seat and wooden framework. The Loft Coffee Table features a repeating circular design with a double round table, finished with powder-coated metal framework.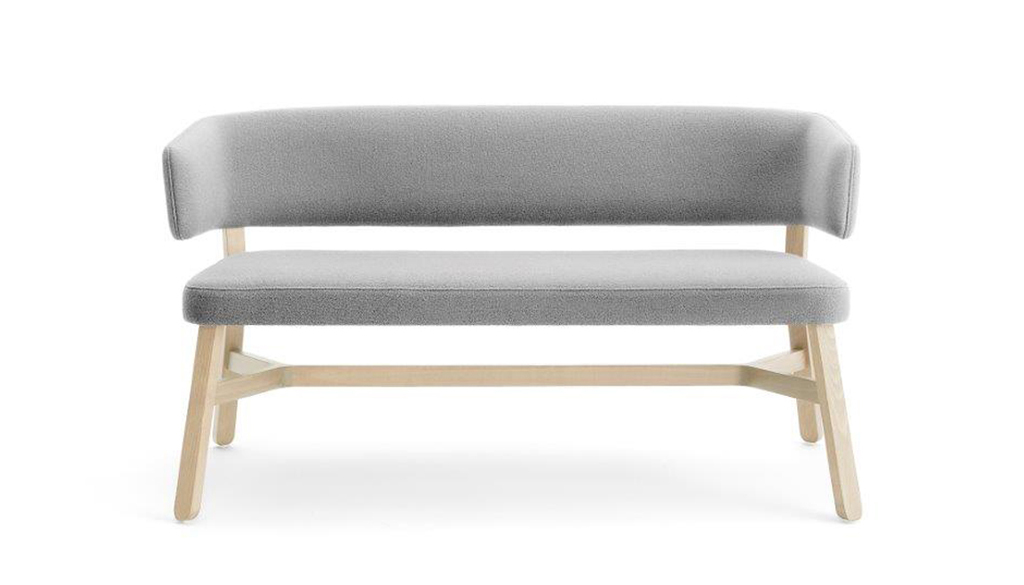 What key trends will you incorporate into an upcoming project, Natural timber, Coloured Frames, Radiused Forms or perhaps all three?  PLEASE ENJOY exploring the collections on OUR WEBSITE AND CONTACT OUR TEAM BY EMAILING SALES@NOVAINTERIORS.CO.UK IF YOU WOULD LIKE TO FIND OUT MORE ABOUT OUR SERVICES.