With 300,000+ visitors from 160 countries over 6 days and in excess of 2400 exhibitions, Milan Design Week 2019, was an international showcase for creativity. Architects, designers and technology brands use this event as a reference for future design taking inspiration from the vision, innovation and ingenuity on display.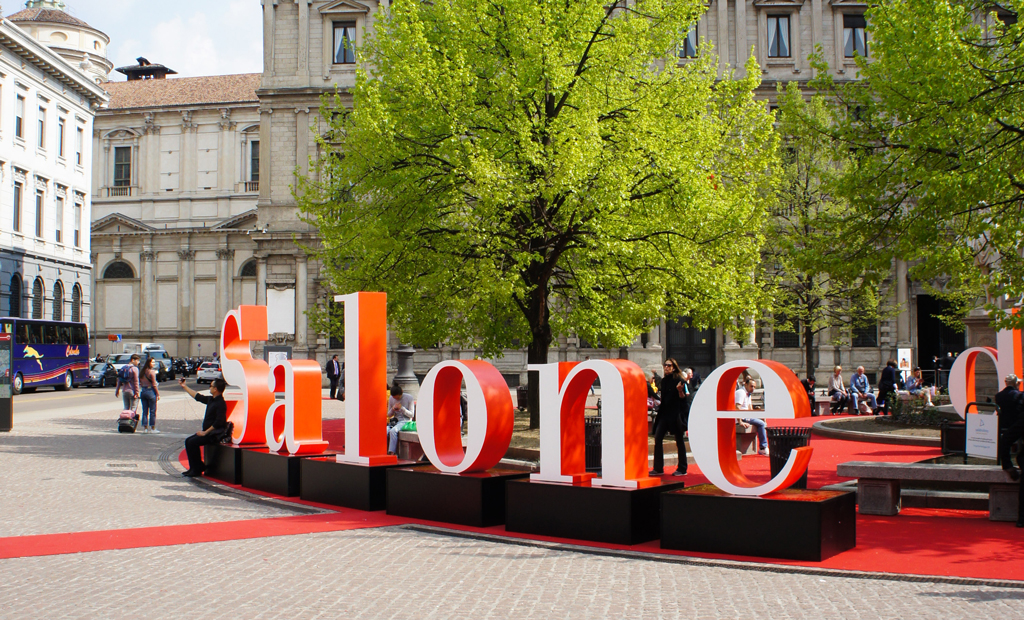 The Nova team headed to Milan Design Week 2019 for 4 days of inspiration, we are excited to bring you an overview of our highlights!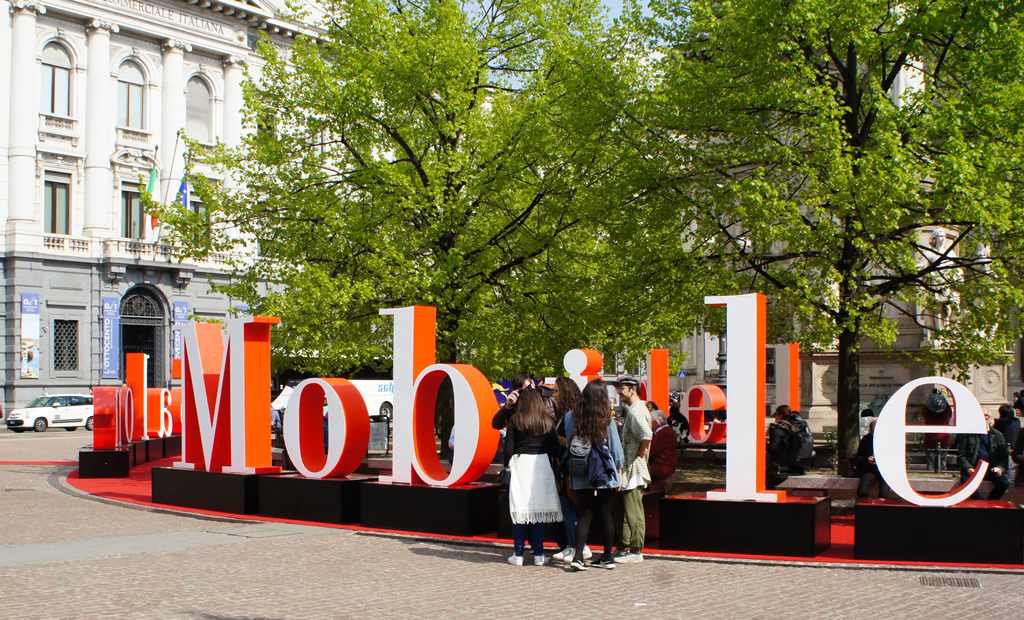 We split our time between the Salone Del Mobile and two key fringe districts, Tortona and Brera.  Our highlights at Tortona where two multi brand collaborations. The first was The Design Experience, an event where Archiproducts played host to 50 partner brands, displaying larger scale polished installations and new car launches as well as accessible design and curated emerging designer exhibitions.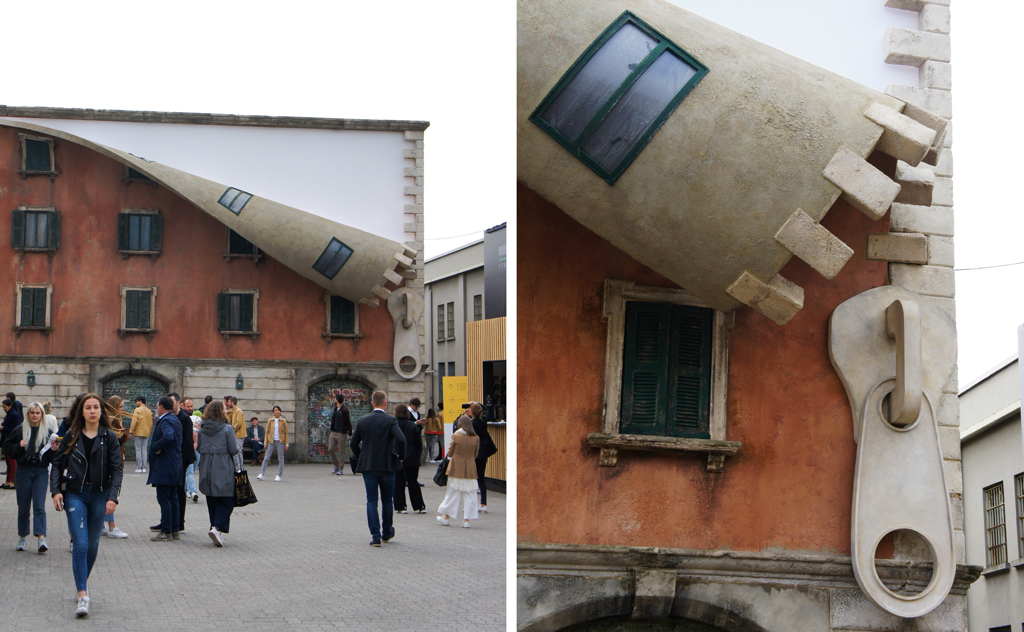 One of the most visually startling installations was by British Artist Alex Chinneck who unveiled a building that had been "unzipped"; the Milanese façade was peeled back with a huge zip to reveal the interior. We stood staring at this installation with a mix of childhood awe and more than a little "how did he do that?"
Also in Tortona we enjoyed Ventura future who celebrated ten years at Milan Design Week this year and took this opportunity to dazzle with international designers from all corners of the globe such as Lavazza, Gufram, Lensvelt and Modular whilst also using this as a platform to discuss global affairs such as migration.  We were also drawn to the work of The Danish VIA University College who investigated the taboos of daily life with Tabootalks and the work of The Kolding Design School with A Home Is a Home Is a Home which reflects on the power of the objects-talismans that remind us of the most intimate domestic dimension.
The Weissensee School of Art and Design Berlin's exhibition HighTech x HighTouch: Coffee was a selection extremely well resolved designs answering their brief to consider the ritual of making coffee.
In the Brera district The Litta Variations / Opus 5 was another stand out installation for us, Echo was designed by Pezo von Ellrichshausen studio; we loved the juxtaposition between the grand old Milanese architecture and the reflective and contemporary surface of what at first looks like an open box. A magic box reflects the imposing renaissance beauty of the surroundings yet inside creates a more intimate scene encouraging inward reflection. Clever and certainly ethereal in its presence.
Within the building were a series of exhibitors, curated by MoscaPartners, which included the Japan Creative, a non-profit organisation created to enhance and publicise the Japanese product linked to artisan tradition through twenty-four collaborations with leading international designers.  Allermuir were also part of this event, launching their new bench designed by Benjamin Hubert, the founder of LAYER.
At the fringe events designers and manufacturers were having important and much needed conversations about the environment.  At the Salone del Mobile this seemed under represented, with commercial opportunities to highlight this issue missed, or did we just not spot it?
Recognised as the benchmark to global lighting exhibition, Euroluce brought together innovative lighting solutions of every style and scale. We spotted many uses of fine metal mesh, is this an aesthetic which will migrate from lighting into furniture design?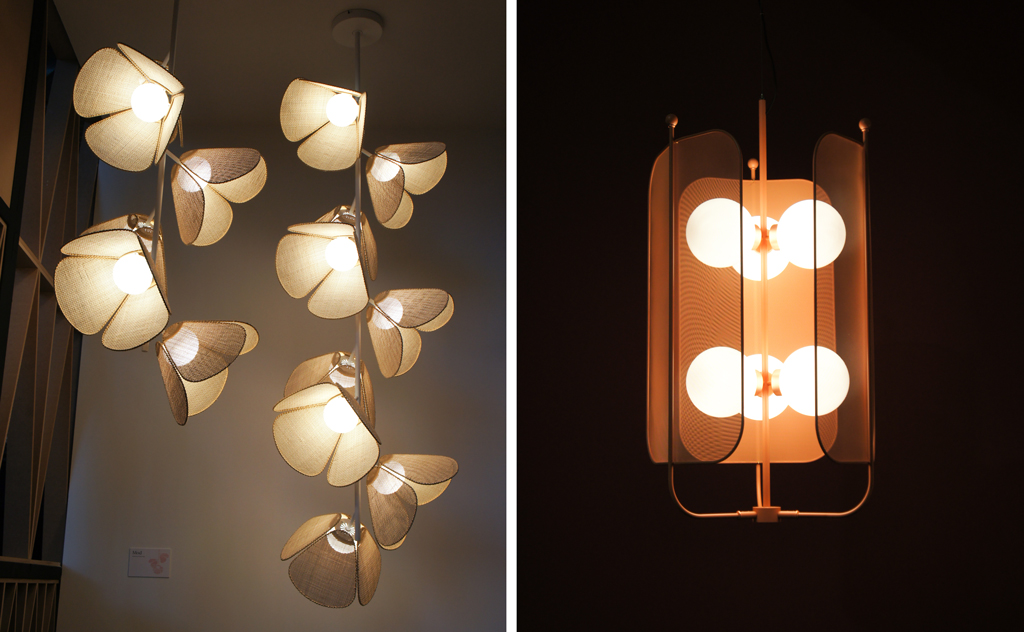 With in the fair the array of furniture exhibited was vast.  We enjoyed the stands which created an experience, such as Fameg who had brought their factory with them and were busy steam bending frames for their newly launched Plum chair designed by Max Kobiela.
We also saw the start of a trend for very slimline frames, this included the On & On chair by Barber & Osgerby for Emeco and Gilli Kuchik & Ran Amitai's new Vela chair for Magis.
Whilst on the busy Magis stand we were really excited to see Stefan Diez's modular sofa system for Magis; this has to be one of the most exciting developments in upholstery at the show.
We left the fair feeling that the devil is in the detail, highlighting opportunities open to us within our own manufacturing facility.
Not one to pass on an opportunity for a coffee stop, especially in Milan, we rested our sore feet on many occasions and discussed what had inspired us along the way. It is easy to get a little dazed by everything on offer however Milan Design Week never fails to ignite a thirst for new and innovative design. Something we strive to portray every step of the design and manufacturing process at Nova.
PLEASE CONTACT OUR TEAM BY EMAILING SALES@NOVAINTERIORS.CO.UK IF YOU WOULD LIKE TO FIND OUT MORE ABOUT OUR designs and SERVICES.