The global success of the London Design Festival is clear as London celebrates the 17th year of innovative and exciting design, and this year was of course no exception. Based at its official hub at the V&A and spread across 11 unique Design Districts, with over 500 installations, the sheer diversity and scale of the event is staggering.
We have compiled our Big Three Events, Top Installations and personal favourite, Biomaterials with innovative design that take eco-sustainability to the next level.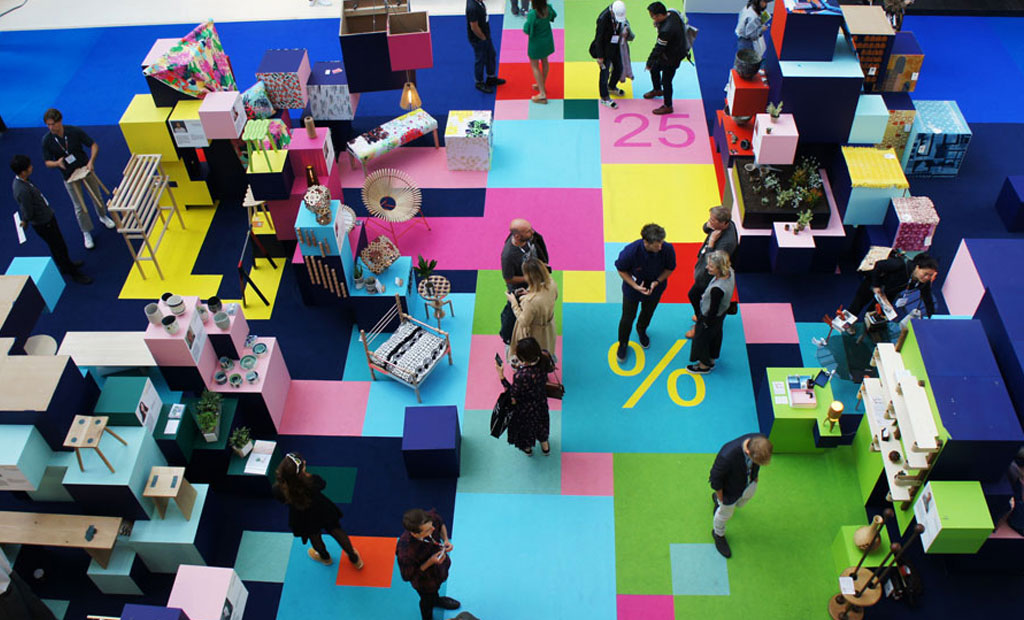 We always have these three events marked in our diary each year: 100% Design, Design Junction and the London Design Fair. For us Design Fresh stood out from the crowd at 100% Design, showcasing fresh and optimistic design free from the constraints of a commercial brand. It would be great to see 100% Design steered in this direction next year.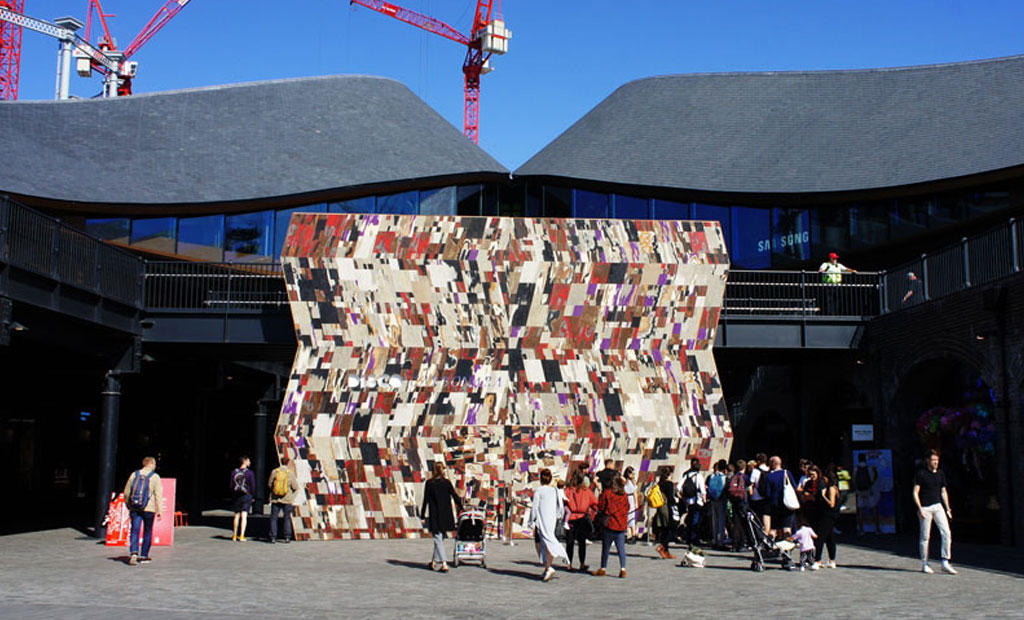 Design Junction is a fantastic opportunity to showcase new designers, talent and breakthrough brands so it is always fun to go along and see what will be shaping future trends and debate. Located at Kings Cross, the newest Design District. Cubitt House welcomed the latest creations from many furniture and lighting brands whilst The Canopy housed 70 pop up shops of emerging design labels. Kings Cross was home to many installations and activations and a series of talks by The Everyman Cinema.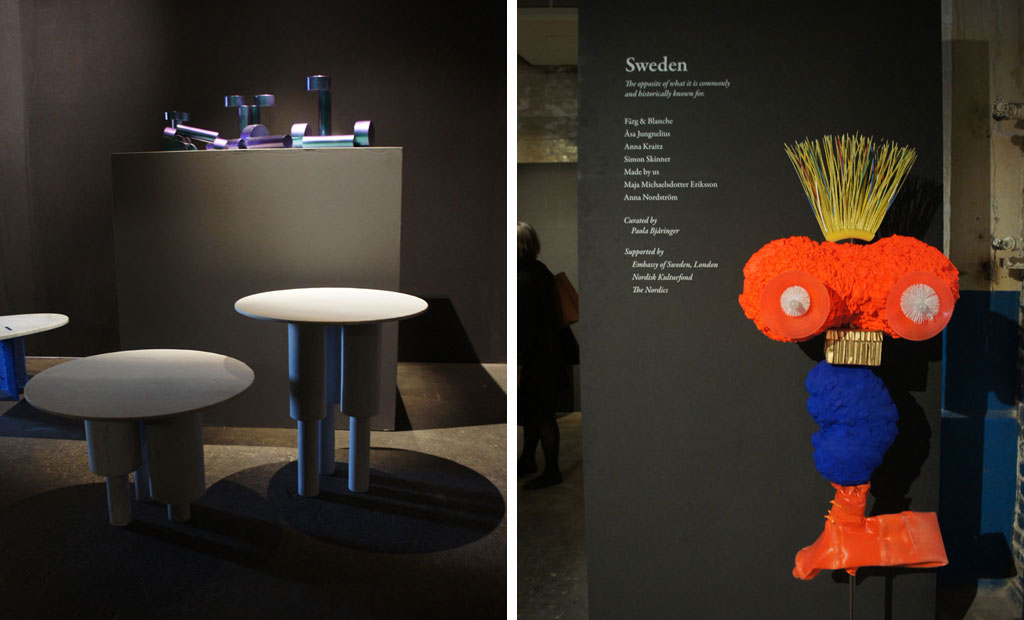 The London Design Fair in the heart of East London is the most international event of the week, attracting a wide global community who come specifically to see the very latest design, trends, furniture, lighting, materials and textiles from around the globe. Collectible: Adorno presented their global journey entitled "Crossovers" 11 countries, 11 curators, 11 collections, with Mexico and Iceland attending for the first year.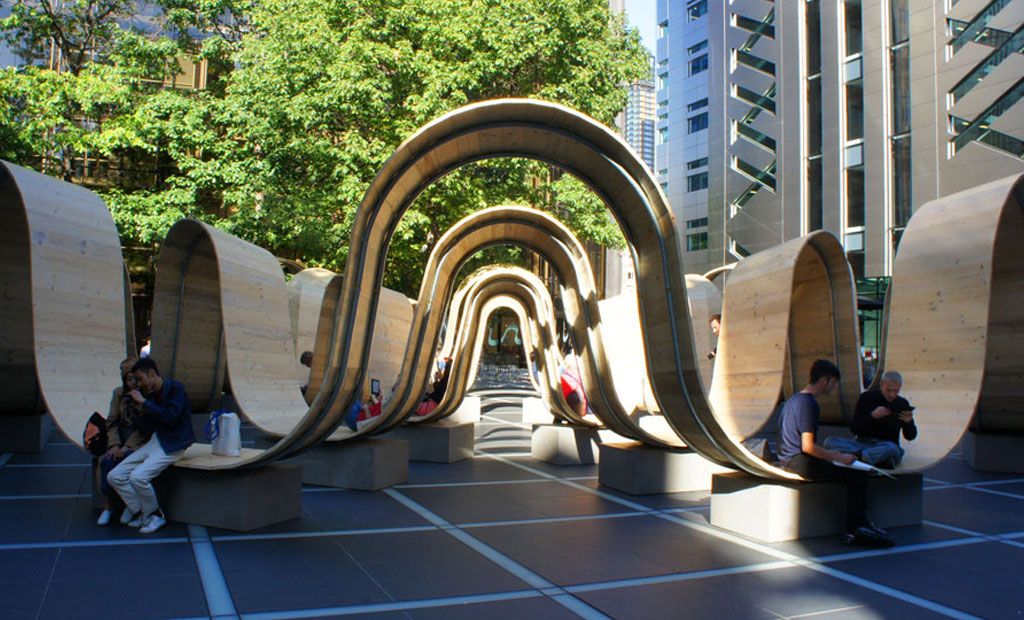 We enjoy installations that work with the space and allow people to really engage with it and wow did British Designer Paul Cocksedge deliver. 'Please Be Seated' at Finsbury Avenue Square in Broadgate featured curved wood in fluid ribbons, creating back rests, places to sit and walk under. We were drawn to the installation, be it to touch, sit, or walk beneath the undulating curves. Simply beautifully executed design.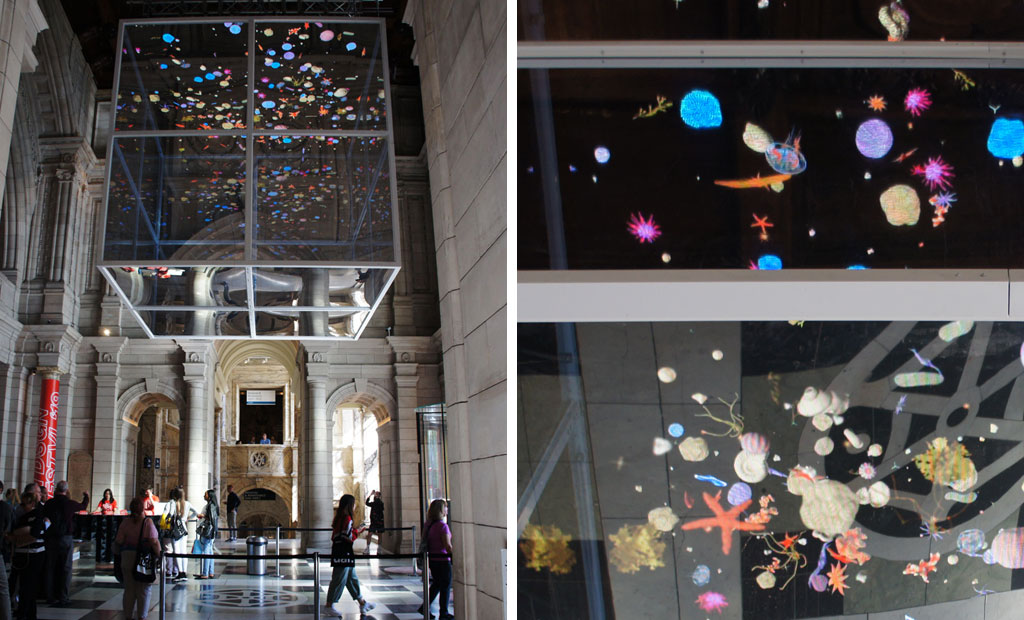 Next we visited "Sea Things" by Sam Jacob set within the entrance at the V&A, created to highlight the global problem we face with plastic and how it ends up in our sea. The two-way mirrored cube is suspended above you as an animated motion graphic of sea life plays, to immerse you in the installation. Visually seeing such clean bold geometric lines within this space has such an immediate impact, to then stand underneath and feel as though you were within a larger space was both thought provoking and inspiring.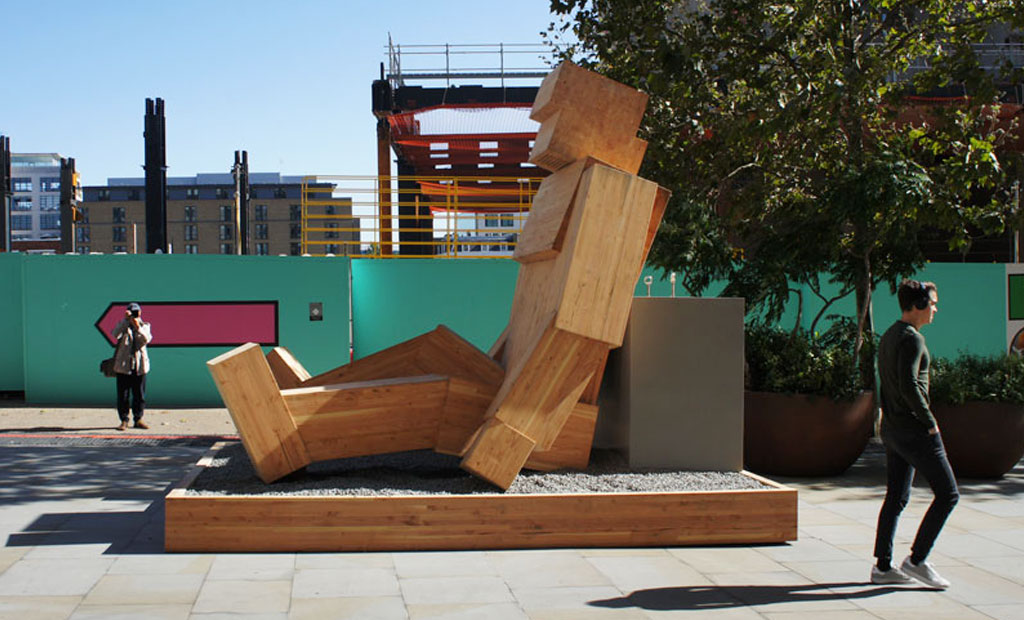 As we strolled up King's Boulevard in King's Cross we were intrigued by Steuart Padwick's 'Talk to Me men', designed to challenge the stigma towards mental health. In support of the charity Time To Change, Steuart's goal was to encourage us all to talk about mental health. The two wooden giant sculptures were sensor triggered so that as you walked close to them prerecorded uplifting words, written by notable poets, writers and mental health ambassadors would be voiced. A very thought-provoking piece.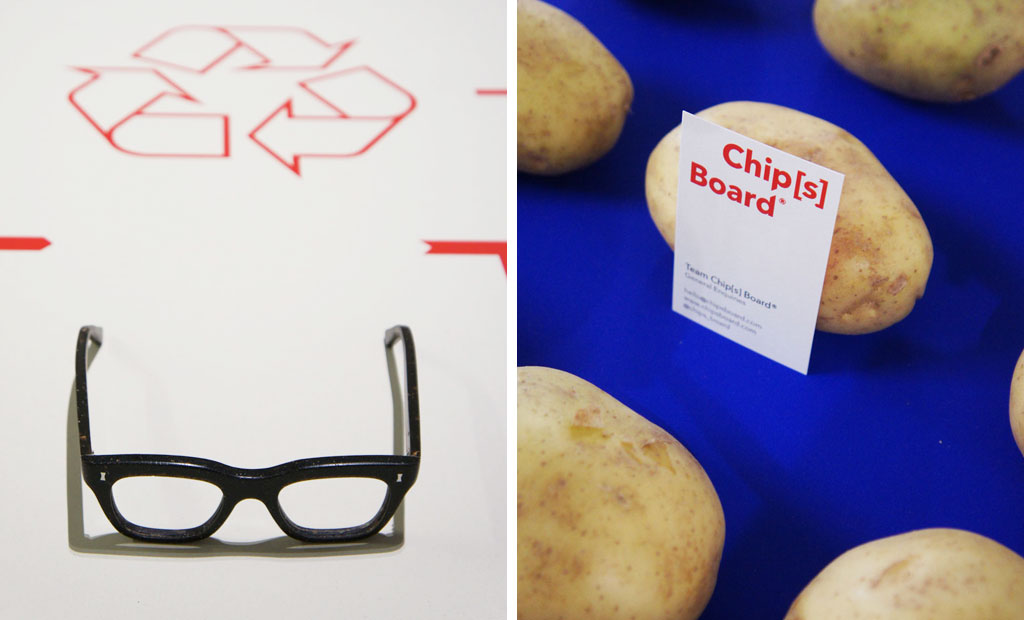 We were blown away this year by the Materials of the Year and the exploration of Bio Materiality and eco-sustainability. Challenging the view that agricultural waste is an inevitable part of the food chain, instead this waste is turned into a byproduct. Using science, technology and design biomaterial is created from this otherwise agricultural waste and/or natural products such as potatoes, corn husks, palm leaves, hemp, tobacco and pumice.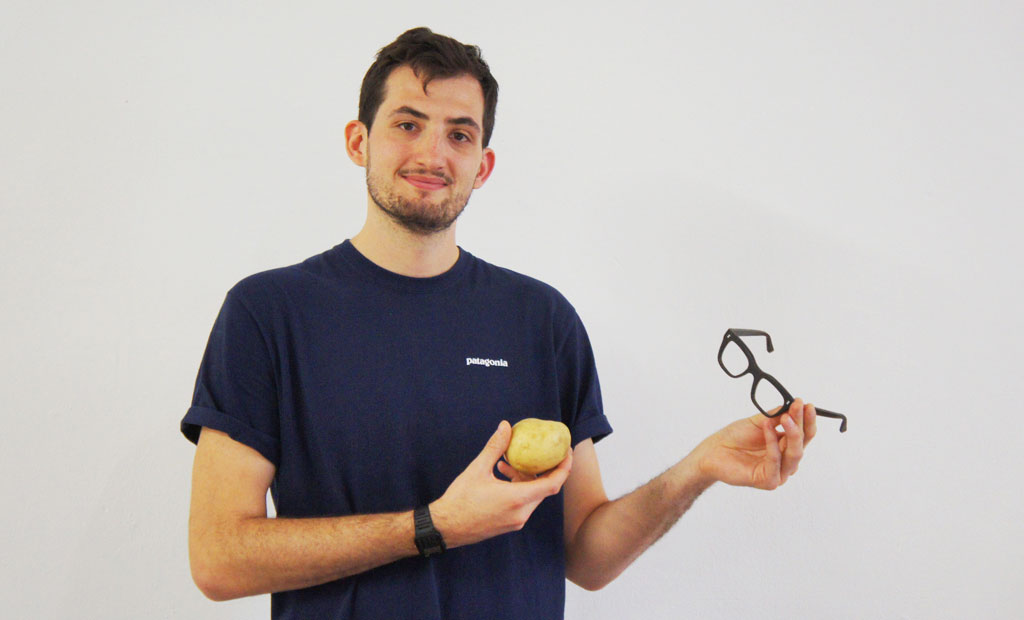 Rowan Minkley and Robert Nicoll founders of Chip[s] Board, created 'plastic' out of potato waste which was then used to make sunglasses. Fernando Laposse wowed visitors with his stunning tiles which believe it or not are made from corn husks. The oscillating colours and patterns reflecting nature's own colour palette.
Blast Studio used showcased their 3d printed fungus vase, highlighting how technology and nature can work together to create something beautiful.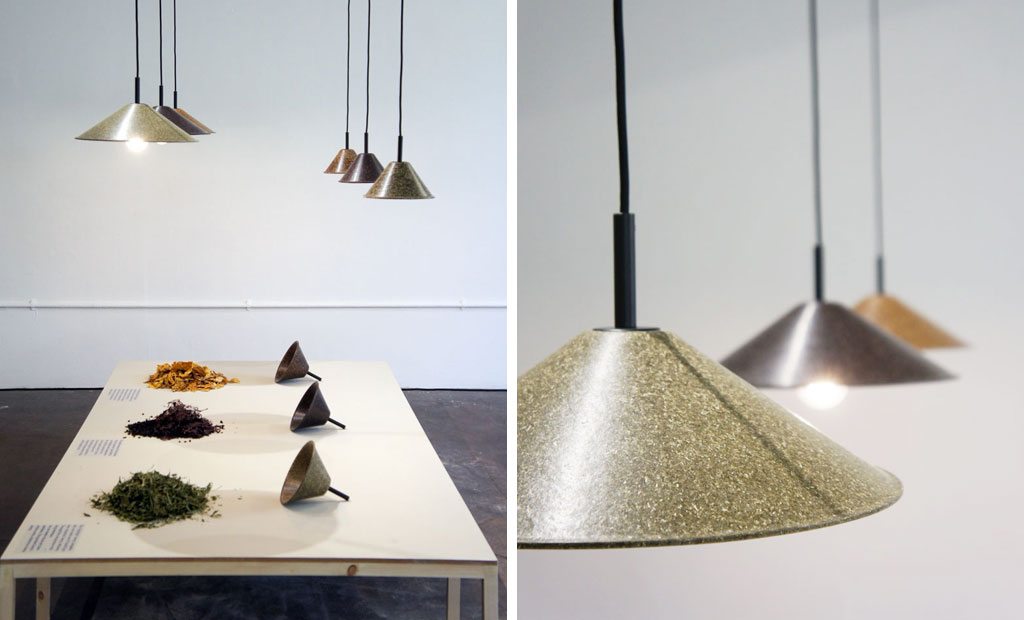 Italian firm High Society designed lights made from the waste products from the hemp, tobacco and wine industry. Their display portrayed the rich colour options whilst showing the dazzling end product.
Design and eco-sustainability can work and should be something innovative designers continue to push the boundaries of, highlighting the push and general appetite of the consumer for the manufacturer to take more responsibility for their environmental impact. It was mind blowing to see just what can be achieved when passion and fantastic design go hand in hand.  As consumers demand more eco-friendly products it will be interesting to see how commercially viable biomaterials can be, who knows, maybe next summer we will be wearing potato sunglasses!
Enjoy exploring the collection on our WEBSITE and contact our team by emailing sales@novainteriors.co.uk if you would like to find out more about our services.