Designed by: Jigsaw Interior Architecture       Photography by: Leon Hargreaves
This stunning, high-end student accommodation was beautifully designed by Jigsaw Interior Architecture.
Just a short distance from Reading University, in the heart of the city, No. 79 Silver Street features innovative communal spaces for study, sleep, fitness and pleasure.
This unique design firm, based in London and Poole, approached Nova Interiors to produce bespoke joinery and Banquette seating that would accentuate their design. We produced a custom reception desk and drinks unit for the foyer, feature walls for the Cinema room and finally, for the Dining area, marble top tables and banquette seating were all manufactured in our Chesterfield workshop.
Drinks Unit, Reception Desk & Arch – The Foyer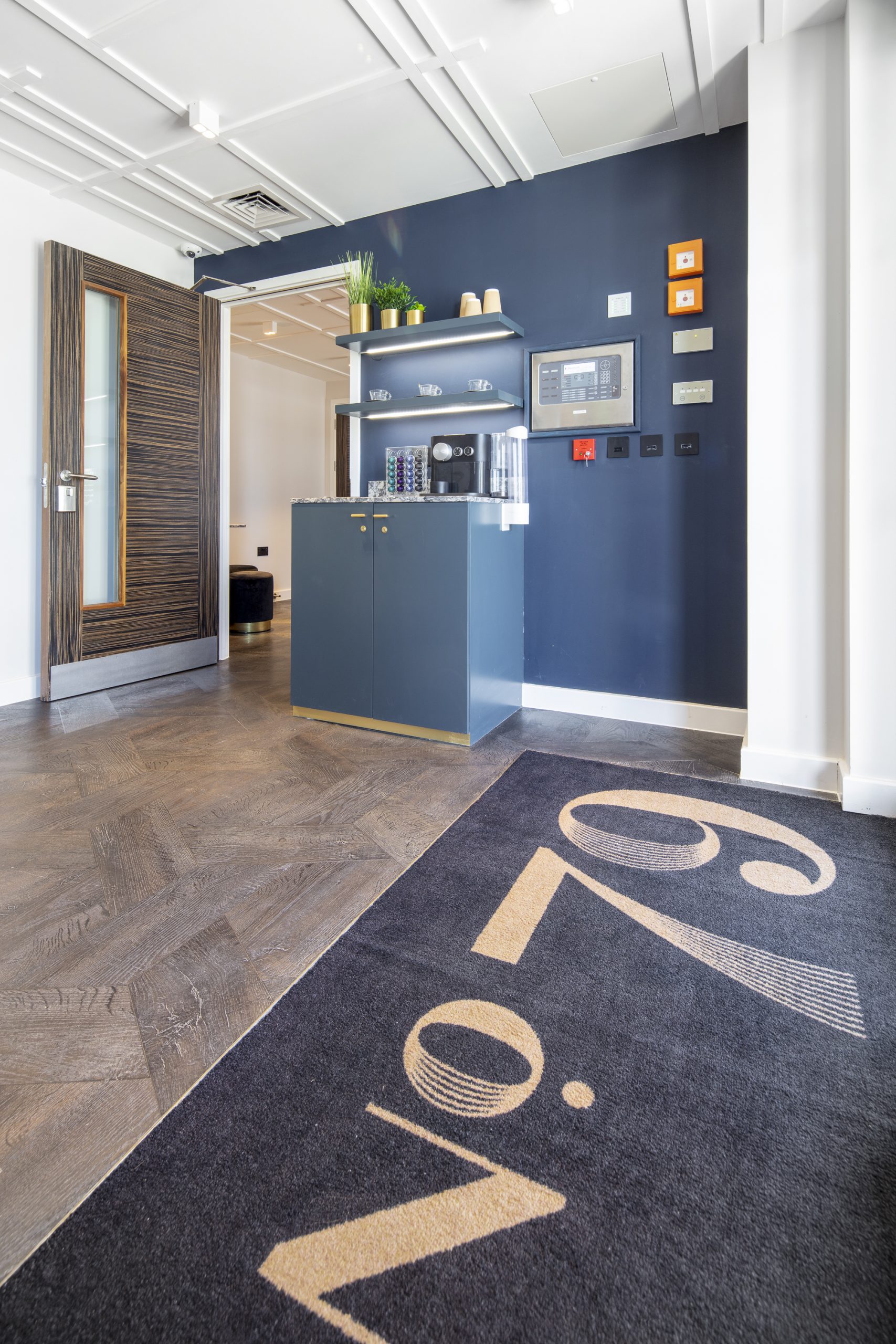 The grand entrance to No 79. Silver Street offers visitors a glimpse of the quality finish. The bespoke drinks unit, reception desk and the arch over the sign were all made by Nova from Jigsaw's vision. Custom joinery techniques were used to provide the client with exquisite, durable, furniture to the exact specification provided.
Feature Wall – The Cinema Room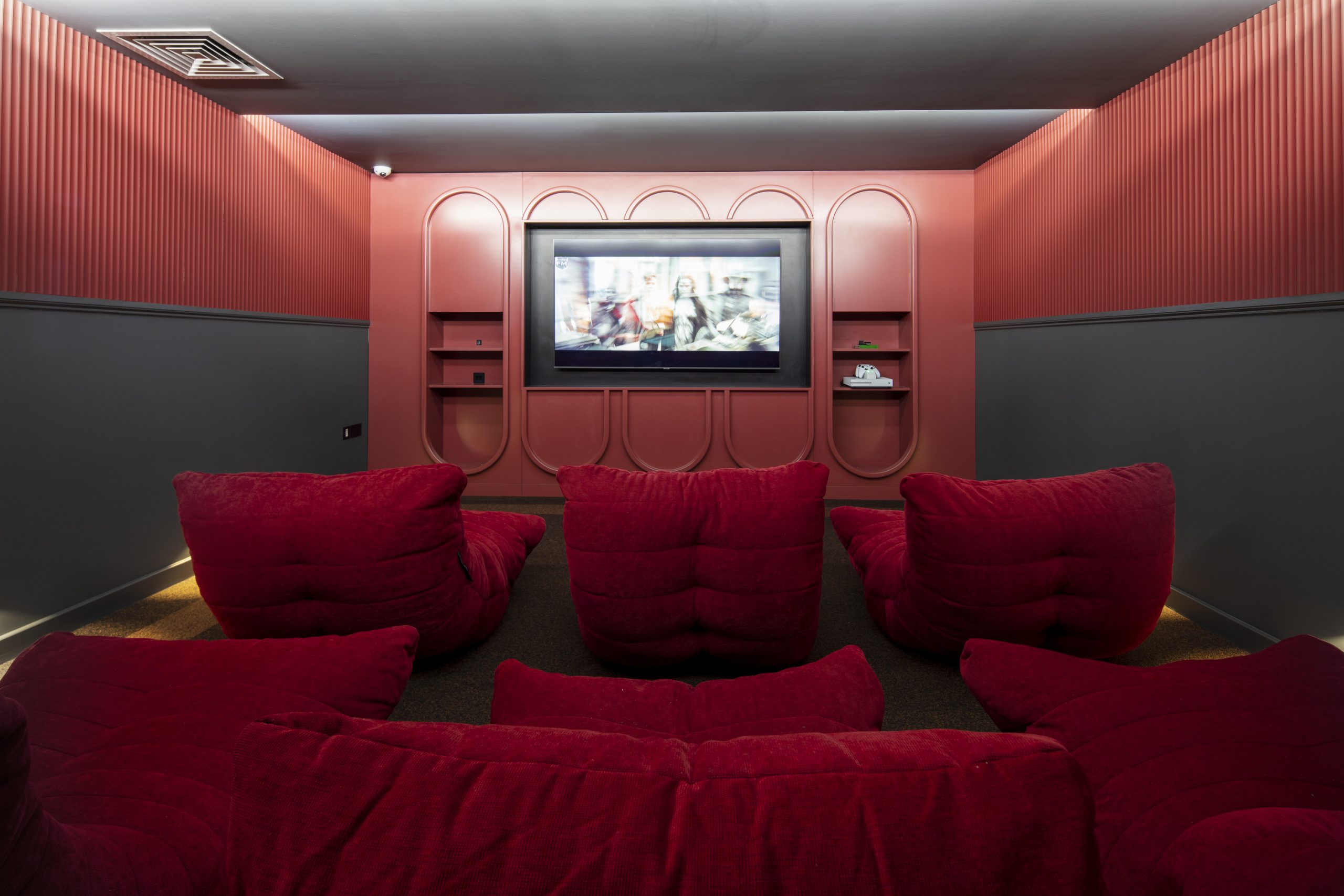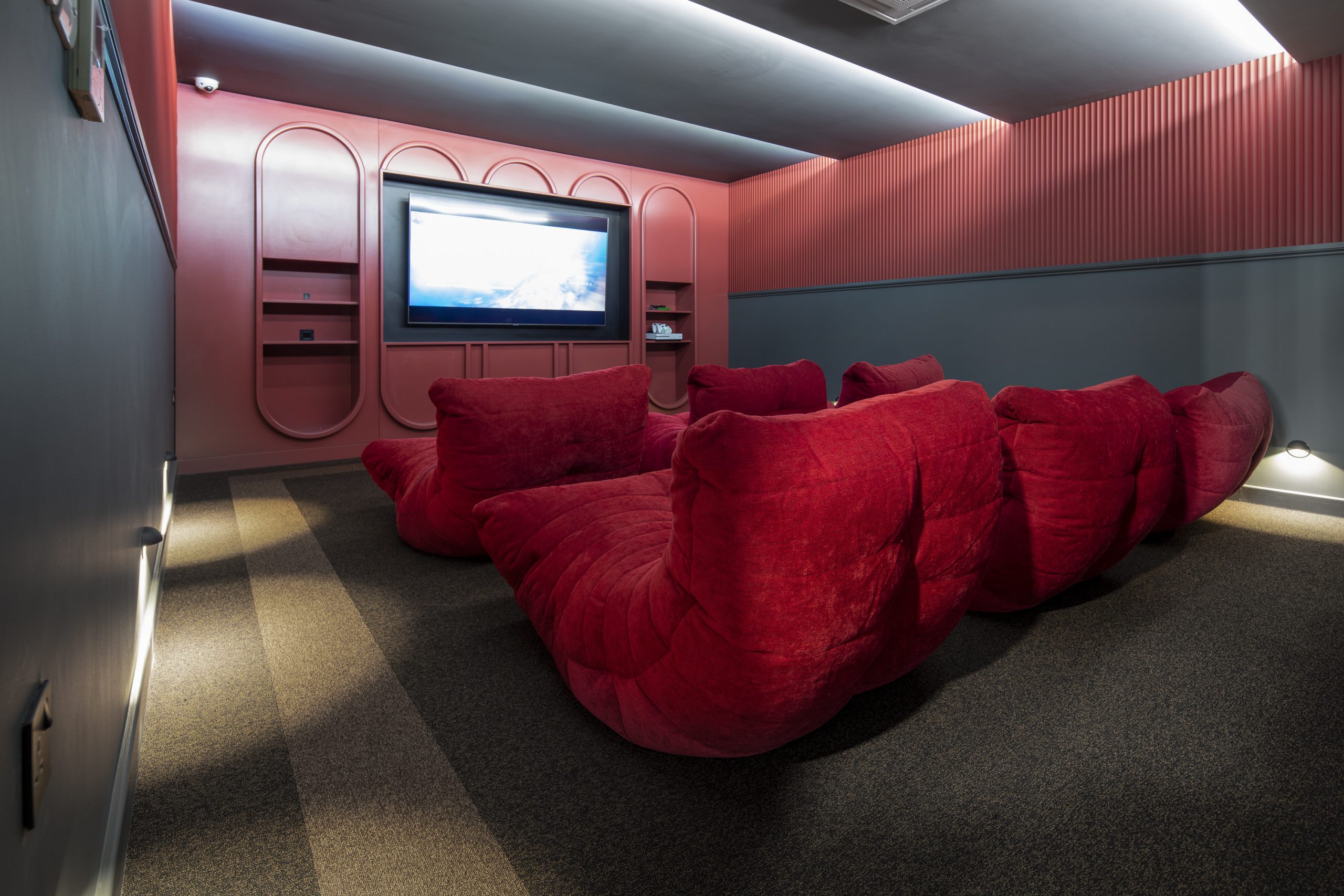 The Cinema room features 'Hague Blue' and 'Eating Room Red' painted wood panelling, adding both character and decadence to this cosy space.
The arched panels surrounding the screen, offer the perfect frame for the main event that effortlessly blend in with the seating, the inset shelves providing a practical touch.
Banquette Seating & Marble Table Tops – The Dining Area
Jigsaw provided a vision for the banquette seating, requesting ribbed booth seating, in contrasting blue and yellow faux leather for a stylish and durable finish, perfect for a communal eating area.
The Unistone Azul Aran table tops, a sophisticated and hard wearing finish, perfectly compliment the primary colours used in the room.